Easy Guide to the Denver Divorce Process
by Cory Gallagher, Denver Area Family Law Attorney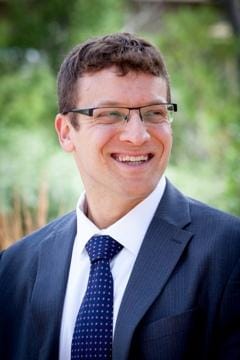 I believe you will agree with me when I say:
Divorce can be frustrating and confusing. 
As a Denver family law attorney, I have learned innumerable tricks of the trade through continuous education, daily effort and years of invested time. I know divorce can be overwhelming due to the many pitfalls throughout the process. Many decisions made during a divorce can have lifelong repercussions.
I created this page as a definitive resource to educate people in hopes it will give them the confidence to navigate the divorce process. There are different sections to this page including
7 Steps To Filing A Divorce
Divorce FAQ's section
The Most Common Expenses in Divorce
Helpful Tips When Dividing Assets in a Divorce
Separating Your Business From Divorce
If you have children I created a page dedicated to helping your children cope with the divorce process. The page is broken down into multiples including:
Parenting Through A Divorce
10 Strategies For Helping Your Kids Cope With A Divorce
7 Steps To Filing A Divorce In Denver
by Cory Gallagher, Denver Area Family Law Attorney
The 7 steps to filing a divorce below will help you get an understanding of the divorce process. This page does not cover every possible detail since you and your situation are unique to you alone but it is a very helpful guide that can clear up some confusion for now. 
The State of Colorado refers to divorce as a "dissolution of marriage", and is a purely no-fault divorce state, meaning the court will not assign fault to either party for the divorce. 
1.) Talk with your spouse and family.
Talk with your spouse, important family member, spiritual leader, or mentor. It's a big life decision. If you feel like it may be the right thing for you, make an appointment and call to talk with a Cory Gallagher at (720) 295-4434.
2.) Hire a Denver divorce focused attorney.
When you need a Denver divorce attorney, your first instinct may be to simply ask your family, friends and colleagues if they know a good lawyer. While word of mouth isn't the worst strategy, this approach skips the most important factor in finding the best lawyer: you. Finding the right lawyer takes significantly more effort than merely asking around. To ensure the best relationship and outcome, more upfront effort is required. Before signing any retainer agreement, first assess the specific nature of your matter, then honestly reflect on your own personality and finally, compare your expectations regarding how the attorney-client relationship works to your potential counsel's.
First, Every Client Must Be Sure Their Attorney Has The Specific Skills Needed To Handle Their Case.
A criminal lawyer would not be the best choice for helping you create a valid will or trust. Likewise, a lawyer who spends most days handling divorces is not likely to catch every nuance and desired clause when you need a business contract drafted. Simply having a law degree and passing the bar exam doesn't make an attorney automatically qualified to practice in any area of law that crosses their desk. Make sure the lawyer you hire has several years of experience, and not just "practicing law" but practicing the kind of law you need them to know in order to serve you well.
A Second Factor Lacking The Necessary Emphasis, Or Simply Ignored Altogether, Is Whether Or Not Your Personality Will Match Enough With The Attorney's.
 Does that mean you need a soul-mate? Of course not. What it does mean is that if you are an extremely relaxed individual, who loves to get to know everyone on a more personal level or perhaps cracks a joke every few sentences, you probably aren't going to feel very in sync with an attorney who can barely crack a smile during an entire meeting.
However, if excessive conversation or the occasional wisecrack makes you uncomfortable or feel like you are not being taken seriously, you may be considerably happier with counsel who gets down to business immediately and doesn't engage in extraneous conversation.
Finally, Know What You Expect From An Attorney Before Blindly Hiring One On Word Of Mouth Alone.
It sounds similar to the personality factor, but they are very different. For example, if you are the kind of person who expects to be kept informed on every development and exchange involved in your case, hiring a lawyer who is horrible at returning phone calls and emails will only bring you misery, fear and resentment.
On the other hand, if you expect to provide your attorney with the information they need to do their job and don't want to be bothered any further until the meaningful results are in, you probably don't want counsel who sends updates or asks questions every time the smallest event occurs. It's a very personal choice, but one that is best made before entering a contractual relationship.
Finding the right attorney for your legal needs doesn't have to be like a trek up Mount Everest on a heavy snow day. However, putting in the time to meet several lawyers with established track records working in your specific legal area will pay off in the end. More overlooked, but just as important, is paying enough attention to whether you and your new counsel are compatible in ways that will greatly determine the overall experience for both of you.
This is one of the most important events in your life. Take some time to meet with Cory Gallagher for a consultation. During this consultation, ask any questions you might have about the divorce process in Colorado. Make sure you feel comfortable and well educated about the process, and that you have found the right attorney for you. You can learn more about Cory Gallagher on his bio page here.
3.) Must be a resident for 91 days.
In order to obtain a divorce in Colorado, you must be a resident for at least 91 days prior to filing. Colorado is purely a "no-fault" state. The term "no-fault" means you and your spouse are no longer compatible, and that the marriage is irretrievably broken.
You must file in the county where you or your spouse reside.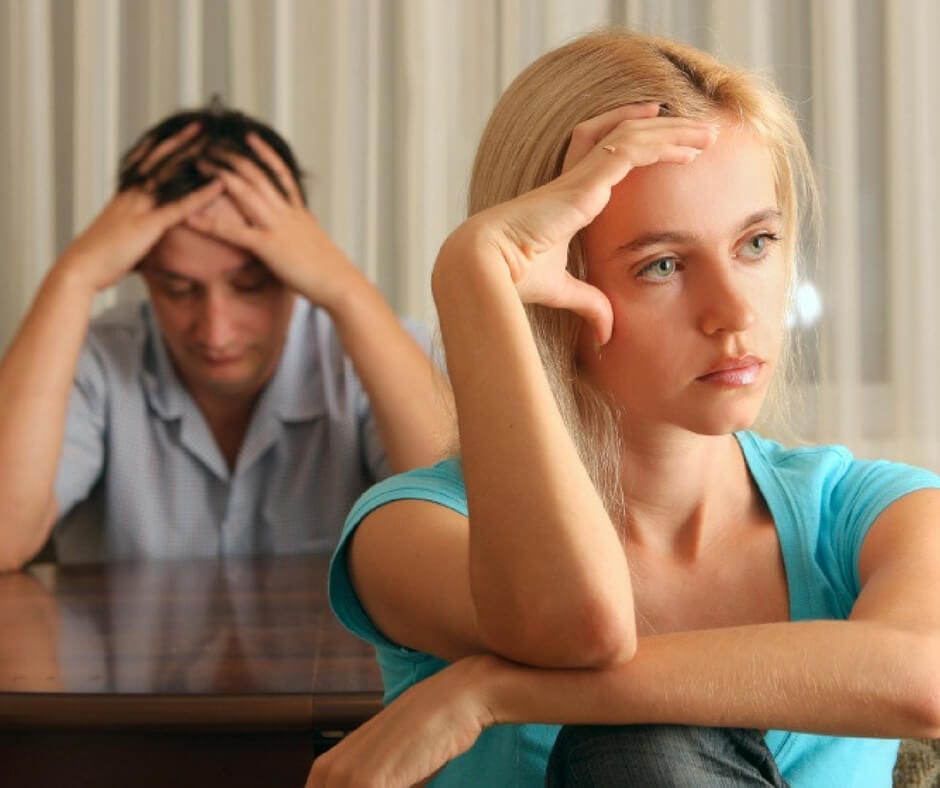 If there are children involved they must reside in Colorado for a minimum of 182 consecutive days prior to the filing date, or since birth if they are under six months of age. Visit our child custody page to learn more about parental responsibilities.
4.) Complete the appropriate forms and pay the required fee(s).
You will need to complete the appropriate forms and pay the filing fee. These forms include a Case Information Sheet, Petition For Dissolution of Marriage, and a Summons For Dissolution of Marriage (unless you and your spouse are filing together). You may need to file additional documents depending on your circumstances. If you have children you will also need to complete a Parenting Plan.
5.) File a Petition for Dissolution of Marriage. 
In most cases, the parties to a divorce action are called the "petitioner" (the spouse that files for divorce) and the "respondent" (the non-filing spouse who may file an answer to the petition). The exception is when both parties file together, then they are the "petitioner" and "co-petitioner." 
The petitioner or respondent in an action for divorce must have been an actual resident of Colorado for 90 days immediately preceding the filing of the petition. The divorce may be filed in the county of residence of either party.
Notify your spouse. The other party must be served with the court filings. Once the respondent has been served, he or she may then file a response with the court. The response must be filed within 21 days from the time the petition was served on the respondent.
6.) Negotiating a Settlement Agreement.
The court will schedule an initial status conference (ISC) within 42 days from filing. Prior to the ISC, each party must complete a Sworn Financial Statement, providing a detailed accounting of financial and property information. If there are children from the marriage, or either party is requesting maintenance (formerly known as alimony), additional documentation will also be necessary.
If the parties do not have an agreement on all issues, the court will order mediation. If the parties still cannot agree following mediation, the court will set the matter for hearing.
7.) Issuance of a Decree of Dissolution of Marriage.
The court will review any agreement reached by the parties to ensure it is fair and equitable. If the parties do not agree on all issues, the court will hold a hearing on the matter, then rule upon the case and issue a Decree of Dissolution of Marriage.
When children are involved, a parenting plan and child support orders must be included.
If you have any questions about the divorce process, call Cory at (720) 295-4434.
How long do you have to be separated before divorce in Colorado?
Spouses must wait 90 days for the Decree of Legal Separation to become final. This is the minimum amount of time that must pass before the court may finalize the separation; however, the process can take longer, especially if there are contested issues.
Is Colorado a no fault state when it comes to divorce?
The State of Colorado refers to divorce as a "dissolution of marriage", and is a no-fault divorce state, which means that the court doesn't care about why a marriage failed. Colorado is only concerned with whether the marriage is "irretrievably broken"
Is Colorado a 50/50 State?
Colorado is an "Equitable Distribution" state not a community property state, issues regarding marital property and debt during a Colorado divorce are typically settled between the parties by a signed Marital Settlement Agreement within the Decree of Dissolution of Marriage.
Is Colorado a spousal state?
Colorado is not a community property state, it is what is considered a marital property state. Marital property means most assets accumulated during marriage are considered Marital property and is subjected to being divided how the court decides in a divorce.
How many years do you have to be married to get spousal support?
Courts are more likely to award rehabilitative or bridge-the-gap alimony in short-term marriages of less than seven years, while they are unlikely to award durational alimony unless the marriage lasted at least seven years.
The Most Common Expenses in Divorce
While everyone understands that there are costs involved in getting a divorce, few realize what actually makes up these costs. Below are some of the most common expenses that are incurred by both parties in divorce proceedings.
Attorney Costs
Hiring family law attorney Cory Gallagher is almost always a necessity for those going through a divorce. It's generally not recommended for a person to try to handle the legal side of their divorce on their own, as doing so requires in-depth legal knowledge that the average person simply couldn't possess without formal legal training. With that being said, just because a person hires an attorney to handle their divorce doesn't mean that they're automatically out of a lot of money.
Determining Parental Responsibilities
When it comes to divorces in which children are involved, certain additional costs will become necessary for the purpose of determining the best possible custody arrangement. These costs could include therapy sessions for children, time with mediators and parental responsibilities & parenting time evaluations
Learn more about Parental Responsibilities and Parenting Time.
Filing Documents
In addition to the hourly costs associated with hiring an attorney for a divorce, filing court documents such as motions and petitions will create additional fees that need to be paid. Especially for a prolonged divorce that runs into a series of complications over time, these expenses can become quite substantial.
Financial Evaluations 
Evaluating the current financial circumstances of both parties is one of the integral parts of any divorce. The purpose of such evaluations is to ensure that everyone involved in a divorce finds themselves reasonably financially secure once the proceedings come to a close.
Financial evaluations during a divorce are often performed by accountants, tax specialists and attorneys, who are in charge of gathering financial data and documents to create a full picture of a couple's finances. These are just a handful of the most common expenses that people experience during a divorce.
Helpful tips when dividing assets in a divorce
Whether you have been married for two years or 20 years or longer, your assets are likely co-mingled with your spouse.
During a divorce, you must find a way to agreeably divide the assets in a manner that is legal according to the laws and that is equitable or fair to both parties. You first should speak with Denver family law attorney Cory Gallagher regarding the laws in your state to obtain some initial guidance on how to divide assets.
This information will help you to determine the initial steps you need to take to legally divide your belongings.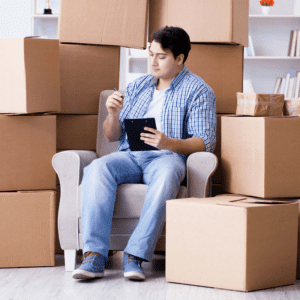 Value All Of Your Belongings
After obtaining legal guidance regarding the division of your assets, prepare a list of all of the belongings that you and your spouse own. This may include cars and real estate, a boat or other recreational vehicle, furniture in the home, artwork, jewelry, and anything else that has financial value.
This can be a lengthy list, so you should review it several times to ensure that you have created a complete list. If possible, work with your ex to prepare the list so that nothing is omitted unintentionally and so you both agree on the estimated value of the items.
If you cannot agree on the value, you can obtain an appraisal.
Determine What Can Be Liquidated
It is far easier to divide cash in an equitable manner than to divide non-liquid assets, therefore you may find that you need to liquidate some of your assets. There may be items you won't want to liquidate, such as the vehicles that you and your ex drive on a daily basis.
On the other hand, there may be no other way to justly divide the assets without liquidating some of the larger or more valuable items, such as a house. Make a list of what you want to liquidate versus those you do not plan to liquidate and move forward with your liquidation plans.
Prepare A Final Spreadsheet For Your Attorney
After you have liquidated all you intend to, you may find that it is easier to divide your assets equitably. Denver Divorce Attorney Cory Gallagher will need a final spreadsheet of your assets to prepare the divorce decree, so update your initial spreadsheet to show who is to retain each item or how much of the liquid cash each party will receive.
Separating Business From Divorce
For couples that have managed to successfully run a business together, it can be difficult to realize that they cannot hold a marriage together.
When it comes to running a business with your soon-to-be ex spouse, there are some things you'll need to consider.
Just like with marital property, your business will be considered an asset.
Like all other aspects of a marriage, including parenting time and parental responsibilities child support and alimony, there will need to be an agreement made about your shared business.
Some couples decide to treat their business as they would a house: either one spouse remains while the other "moves out," or they decide to sell the house.
Below we discuss what options you'll want to consider when it comes to your shared business.
Three Options For Shared Business
1)Two of you decide to remain as co-owners of the business.
Depending on your relationship, this might be a great solve or the worst thing ever. Keep in mind that this will require you to be in constant communication with your ex, even after the divorce is final. If that sounds terrible to you, this option is obviously not advised.
2) One spouse buys out the other spouse. If this is what the both of you decide, then it's advised that you hire a business appraiser to perform a valuation of your company. Once the business is evaluated, you know how much it is worth and one spouse can either buy out the other one, or use other assets for an even exchange.
3) Sell the business and then split the proceeds. This is often advised for marital property such as homes, and it makes sense in this scenario as both spouses are able to move forward equally, without any past ties remaining. Of course, this might seem an out of the question option if the business is performing well, and both spouses are attached to the business.
Dividing Marital Property
In addition to determining what you will do with a shared business, you will also need to understand marital property division, and what is considered community or separate property.
Keep in mind that you are allowed to divide your marital property any way you'd like to as long as you can show the court the division is equitable. If you and your spouse cannot come to an agreement, the court will make the decision for you.
Separate And Marital Property
Separate Property: This is property that each spouse brings into the marriage, and may retain as their own after the marriage without division or offset. This also includes property a spouse inherits during the marriage.
Marital Property: Colorado is not a "community property" state, but it does have a category called "marital property." In Colorado, most assets acquired during a marriage are considered marital property, which is subject to division by the courts in a divorce.
Protecting Yourself During Marital Property Division
Regardless of how your marital property is divided, you need to protect yourself. Your ex might not make the payments for various reasons – lack of money, spite, illness. In that case you might need to return to court or various other means of collecting the lost payment.
Because of that, it's often advised that you protect yourself by getting cash in hand once the divorce agreement is reached. If it's decided that your ex will pay you out following the sale of an asset, wait until the sale is final, and then ensure you get the money to finalize your divorce.
Financial Planning For The Divorce
Divorce is not only an emotional event. It can also mean a shaking up of routine and finances. This is especially true if you have co-owned a business with your spouse and have now decided to sell the business.
Knowing that your financial picture will be changing will allow you to prepare for the financial changes that might be coming your way.
You'll want to get your finances in order prior to starting the divorce process. This means understanding your assets and their values, as well as what is owned separately and jointly.
Next, you'll want to do the following:
Understand what your budget is now, and what it will be following the divorce.
What are the big changes? Will you need to make changes?
Get all your bank statements and records together. You'll want to provide this to your attorney.
Get copies of all joint tax returns. This also includes checking that your taxes are up to date.
Do not transfer any jointly owned assets.
Don't make any large purchases.
Do not agree to distribute any assets until you consult your attorney.
After The Divorce
Your divorce settlement can either mean more money coming your way, or less. Either way, you'll need to create a new plan for it. This might mean you need to take on a job if you didn't have one during the marriage.
Any debt you have agreed to take on will now be solely in your name. Make sure that you have both removed the other spouse's name from any agreements or debt contracts.
You might also be receiving or paying alimony. If there are children involved, you'll need to understand how much money is allotted to them and for what types of things. Additionally, you'll need to speak to Cory Gallagher about tax laws regarding alimony payments and child support payments.
Working With Family Law Attorney Cory Gallagher
If you are facing a divorce, you need to work with a Denver divorce attorney that can take a look at your specific situation and advise you on all the aspects of  divorce you will be facing. This might mean decisions regarding retirement funds, property, child support and parenting time, and alimony.
Cory Gallagher can work with you to help you decide how you want to tackle these elements of your marriage and divorce, while also providing guidance and support. He will be able to lead you through the process while keeping you from procrastination and caving into pressure. He will also be able to help ensure you meet all the required timelines while ensuring that you get a fair case and trial should you need to go to court. Lastly, Cory will be able to help you find the freedom and new life you are seeking – one that is entirely on your terms.